Rotary Tablet Press Machine in Indore, M.P.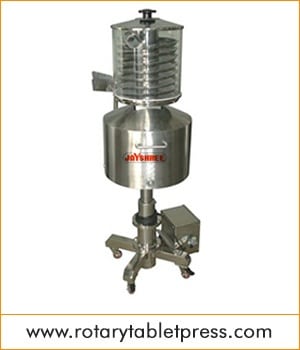 Jayshree Tablet Science Company is the largely known  Tablet Press Machine, 
Tablet dies & punches Supplier and Manufacturer in Indore, India
. We are the more market recognized firm as from the last 27 years; we have been engaged to make the advanced and almost every type of 
tablet Press machine
 for thousands of pharmaceutical industrial clienteles. Moreover, our modernized range of 
tablet compressing machines
 are more ordered by our regular clients from 
Jakhya, Hatod, Kanadia, Lokmanya Nagar, Chhatribagh, Palasia, Manishpuri, Mangila, Raj Wada
 etc cities of Indore.
By using the standard graded stainless steel materials, our offered 
Tablet Press Machine
 are very strong and best for the longer service to the pharma industries users so it's better to choose our company's given product for your more productions and with beneficially this item can be bought from us at very moderate prices to whole worldwide clients.